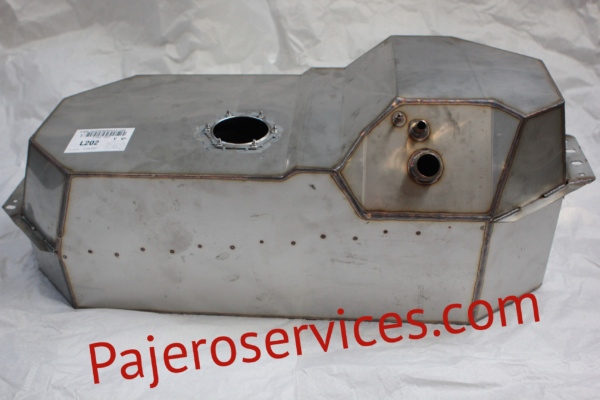 The operating conditions of the Mitsubishi L200 often lead to accelerated corrosion of a number of car elements. Most often, the frame, bottom and fuel tank suffer from corrosion. An unpleasant breakdown in the form of a tank leak can catch L200 lovers at the most inopportune moment. We specialize in manufacturing stainless steel products to solve problems related to corrosion of fuel systems for more than 5 years. Expanding the range of our products, we bring to your attention an enlarged stainless steel tank for Mitsubishi L200 2006-2015 model years.
Enlarged tank L200 2006-2015.                    Specifications
Material of manufacture – Stainless steel AISI-304 (GOST -08Х18Н10)
Tank capacity – 92 liters
Wall thickness – 1.2 mm
Weight – 10 kg
Petrol / Diesel – Yes
Partitions – No
Fuel retaining cup – No
Drain plug – Yes
Thickness of mounting brackets – 2.5 mm
Number of mounting points – 4 (original)
Ability to install native protection – No
Using a native fuel gauge – Yes
Native Neck Installation – Yes
Installation of native intake – Yes
Fuel intake diesel stainless steel – Yes
Warranty – 5 years
Replace with the following numbers: mn120096, mn120095, 1700b015, 1700a590, 1700b015, 1700a575, 1700b064, mn120094.
For the production of an enlarged fuel tank Mitsubishi L200 2006-2015, we use stainless steel AISI-304 (GOST -08X18H10). The strength of this brand of stainless steel is one and a half times higher than the strength of the sheet iron from which the original tank is made. And welding by the TIG method (argon arc welding) ensures the reliability of welds.
For the Mitsubishi L200 model 2006-2015, we increased the volume of the tank to 92 liters, which can certainly be considered a pleasant bonus for outdoor enthusiasts away from civilization. At the same time, our design of the enlarged tank retained the native clearance of the SUV. Our tank is equipped with a drain plug, which will allow you to freely drain the fuel if necessary.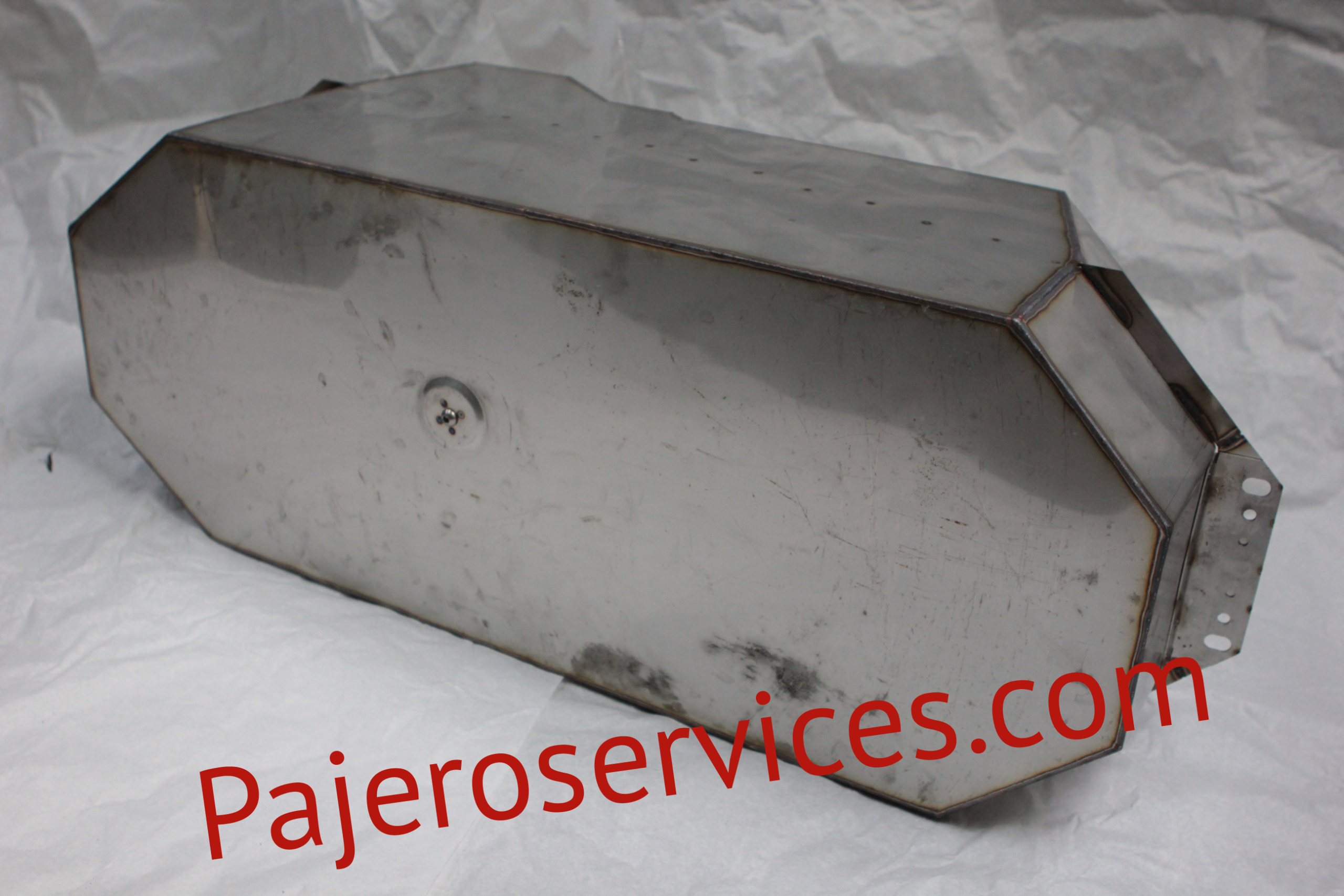 Enlarged L200 tank. It's stainless. Installation
It is necessary to separately note the ease of installation of our tanks Mitsubishi L200 2006-2015 made of stainless steel and their competitive cost.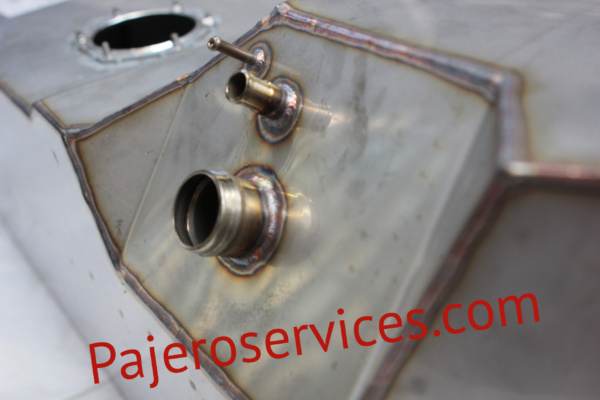 Purchase and delivery of Mitsubishi L200 tanks
We deliver our tank to any region of Russia, Kazakhstan, Ukraine and Belarus. We have representatives in Moscow, St. Petersburg, Kiev and the Baltic countries. Contacts The delivery time from Minsk to the territory of the European part of Russia, as a rule, does not exceed 4-5 days. Delivery to Moscow takes one two working days, and to the Baltic States about a week. You can calculate the cost of delivery by clicking on the link to the website of the transport company Kit, using the "Transportation Calculator" in the menu "Calculate": Calculation of the cost of delivery For a detailed consultation, you can contact us by phone: Call Belarus +375296289915 Call Russia Megafon +79206621612
Tank L200. It's stainless. Reinforced brackets. To place an order for the purchase of a tank for your Mitsubishi L200 2005-2016 stainless steel, use the free applications:
More about us and our products
Pajero Service Minsk will help to extend the life of your car by offering the replacement of a number of elements of the fuel system: fuel tank, filler neck, fuel intake, as well as anti-corrosion treatment. To view the galleries of our products by clicking on the link: Gallery of our products About our tank of stainless steel for the previous generation Mitsubishi L200 1996-2007 can be read by clicking on the following link Tank Mitsubishi L200 1996-2007 Our bestseller Fuel Tank on Pajero 2